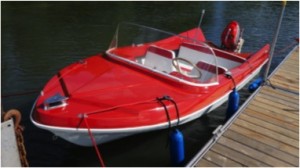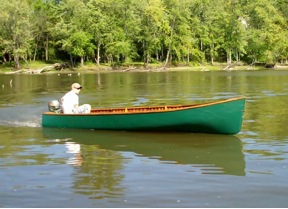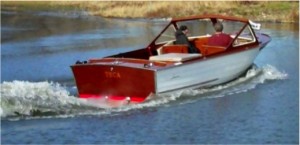 Offered at $3,850: Mid-1940s Old Town Dinghy, 16' Canvassed Cedar Strip w 1946 HD-25 Johnson Sea Horse Outboard and Yacht Club Bunk Trailer
This painstakingly-rejuvenated, exquisite example of the Old Town dinghy can be yours. Watch as she as she glides through the water. Isn't she reminiscent of On Golden Pond?
New canvas & transom finished in period jade mist green.
Original ribs, cedar strips, outwales, inwales, keel.
Exterior wood surfaces, cleaned, sanded & sealed with two coats of CPES.
Interior surfaces were cleaned, sanded lightly and varnished with multiple coats of Sikkens Cetol Marine Original.
Four coats of Interlux Pre-Coat and six of brilliant Sea Green Interlux Brightside Polyurethane, the most technically advanced one-part epoxy on the market today, were applied to the canvas and transom.
The 1946, 2.5 HP, direct-drive Johnson Sea Horse engine is in original paint and decals, has been serviced, starts & runs smoothly.
Extra NOS prop & water pump impeller included.
Yacht Club bunk trailer is in excellent condition.