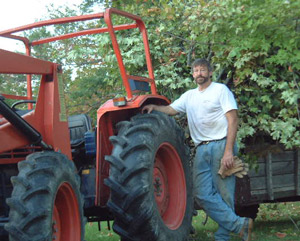 Michael Claudon is a teacher and academic entrepreneur. Having a particular passion for the art of starting and growing new business concepts into successful enterprises, he taught applied economics and competitive strategies at Middlebury College from 1970 until his retirement on December 31, 2010. For over four decades, he created and grew programs at Middlebury College and in the Former Soviet Union that extend learning beyond the classroom and into to the real world of live problem solving and entrepreneurial endeavors.
In 1987, Claudon co-founded the Geonomics Institute, which he grew into an internationally respected, independent, nonpartisan, nonprofit organization that helped accelerate economic and political transition, focusing on enterprise restructuring and business development in the Former Soviet Union.
In January 2000, Claudon started a multi-faceted Middlebury College initiative, DigitalBridges2.0™ which facilitated creating and growing programs that help people propel thought into action. Its anchor program, the Middlebury Solutions Group, was an undergraduate venture consultancy dedicated to helping Vermont's entrepreneurs grow ideas into viable enterprises. Between its launch in 2002 and through the end of 2010, MSG consulting teams completed over 62 venture-building engagements with Vermont-based start-ups, 82% of which took what these students delivered to raise funding and were aggressively growing their enterprises as Claudon retired in December 2010.
In 2008, Claudon launched MiddCORE – Creativity Opportunity Risk and Entrepreneurship, an ultra-intensive four-week business and entrepreneurship preparatory program that runs during the Middlebury College Winter (January) Term. Visiting business and non-profit leaders architect demanding coursework and weekly case competitions. Practical learning spans numerous functional roles and organizational theory, while fast-paced team-work and competitions train students in four primary areas: creativity, opportunity, risk and entrepreneurship (CORE).
In addition to his passion for teaching, Claudon has been drawn strongly to architecture and the development of industry during the Eighteenth and Nineteenth Centuries.
Launching and growing Addison County Clock Works, which he ran from 1970 through the 1990s allowed him to interact with all sorts of people as he travelled the northeast buying, selling, preserving and repairing old clocks.
Retiring from teaching at Middlebury College has enabled Claudon to create his latest entrepreneurial endeavor, Snake Mountain Boatworks LLC. SMB preserves, preserves and repairs antique and classic wooden powerboats in 5,000 square feet of shop that had previously served as the main barn for the commercial sheep operation that he and Shirley, his wife of 53 years, ran from 1976-1990.
Preserving and repairing these majestic watercraft is so much like doing the same for clocks, albeit on a footprint that is hundreds of times larger. Blessed with his crew of able experts, Claudon is again feeding his passion for trading, for preserving old things, and for meeting and bringing enjoyment to wonderful people.
The author or editor of two-dozen books and over a dozen research articles, Claudon earned his BA (Phi Beta Kappa) in economics and zoology from the University of California, Berkeley in 1966, and his PhD in economics from The Johns Hopkins University in 1972.